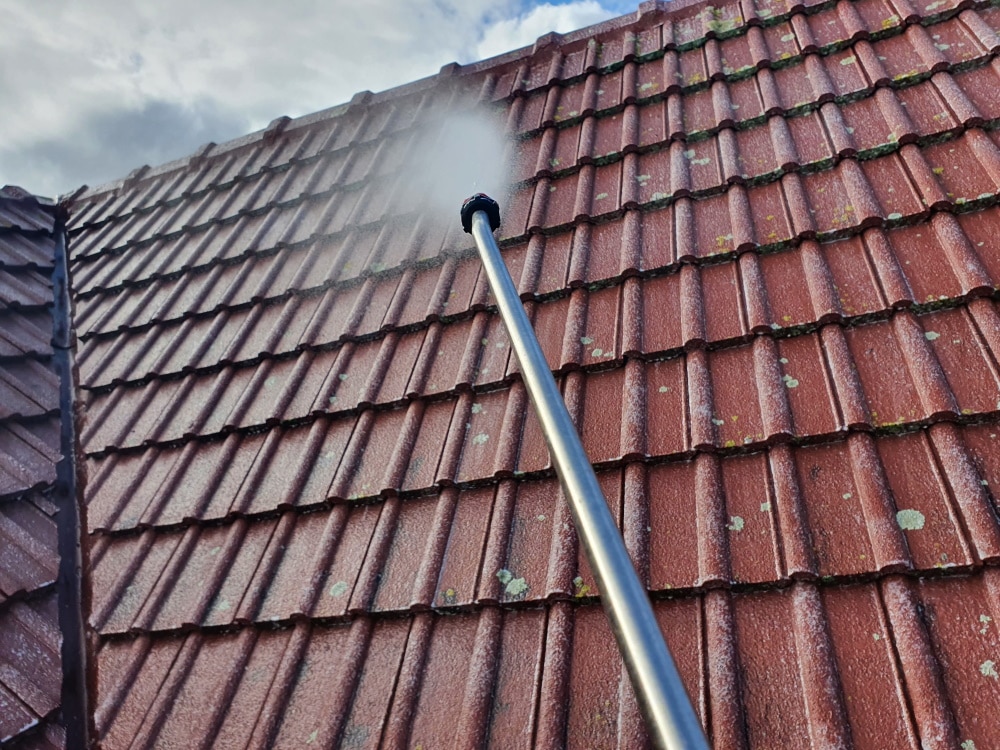 Moss, mould and lichen treatment applied to concrete tile roof
Moss treatment being applied to old Cowperthwaite concrete tile roof we had painted 14+ years ago. The roof coating is still in good condition.
Moss mould and lichen will gently clean from the roof over the next 12 months.
We recommend a moss, mould and lichen treatment be applied once every 3 years. However, in some cases where the roof is frequently shaded, or has large trees overhanging or 45 deg plus pitch, a treatment every two years may be required.