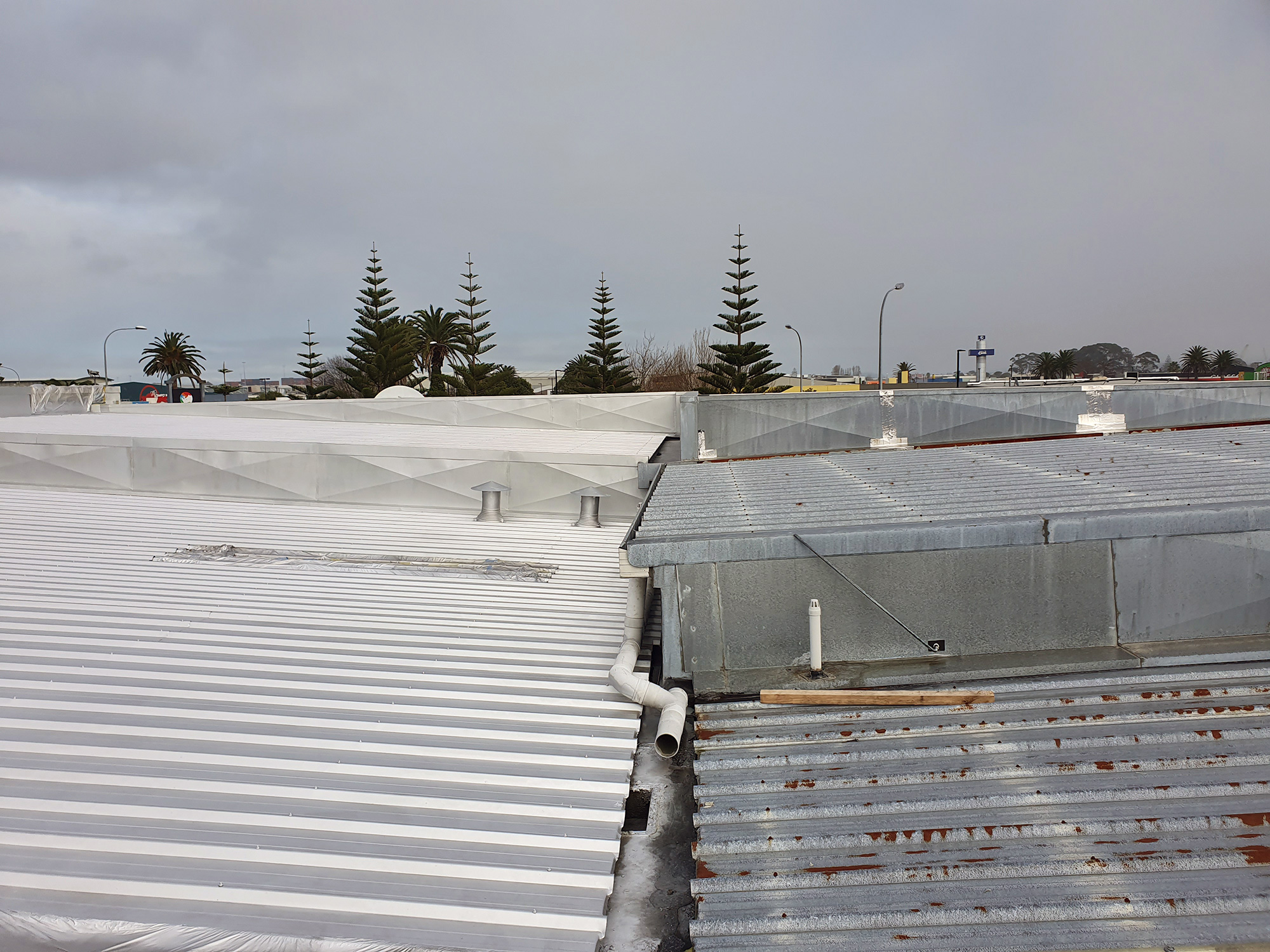 Extend the roof's service life
This is a commercial roof that was very rusty, but a re roof was not an option at this time. Our brief from the owner was to extend the roof's service life by 5 -10 years.
We have changed 4 rusted roof sheets and installed some slip sheets where the roof had rusted through along the gutter line, all the fixings were changed to Tec screws and the roof was pressure cleaned. We applied a solvent based galvanised primer to seal in the surface rust and two coats of Gilsonite to finish.
Photos show the adjoining roof in the same condition before restoration.