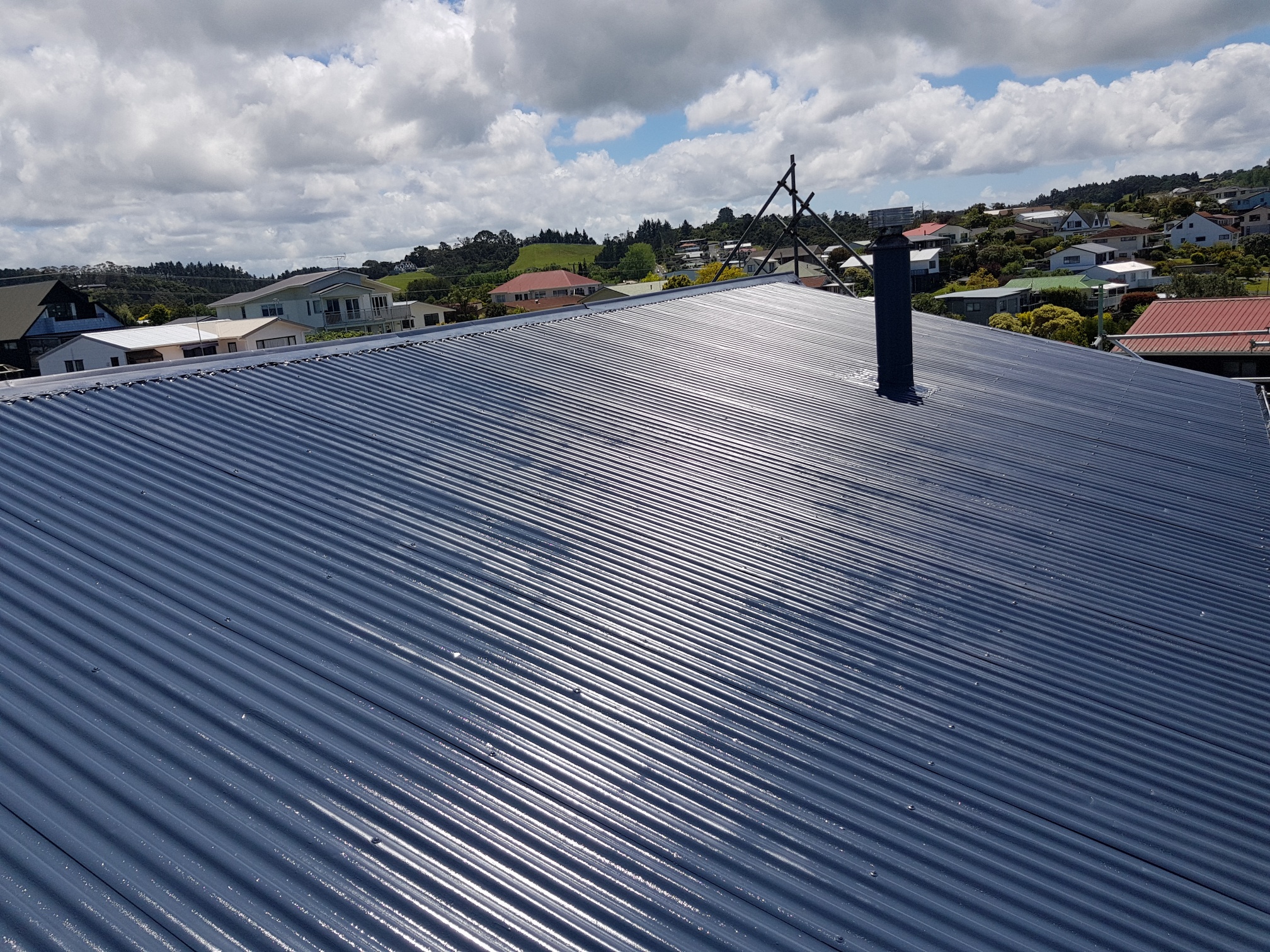 Another 10 years of roof life
This is a 1960s corrugated iron roof situated close to the beach North of Auckland. The owners were aware of rust starting to show and were concerned that they may need a new roof which was unaffordable at the time. ($17000)
Their brief was to "Give us another 10 years of roof life". After a thorough roof inspection we decided on a system that could deliver on the owners' request.
For around one third of the cost we pressure cleaned, rust treated with rust converter, checked and re sealed all flashing joins, changed any loose nail fixings to screws, and applied one coat of galvanised iron primer and two gloss top coats in grey friars.
We supplied a 10 year warranty.