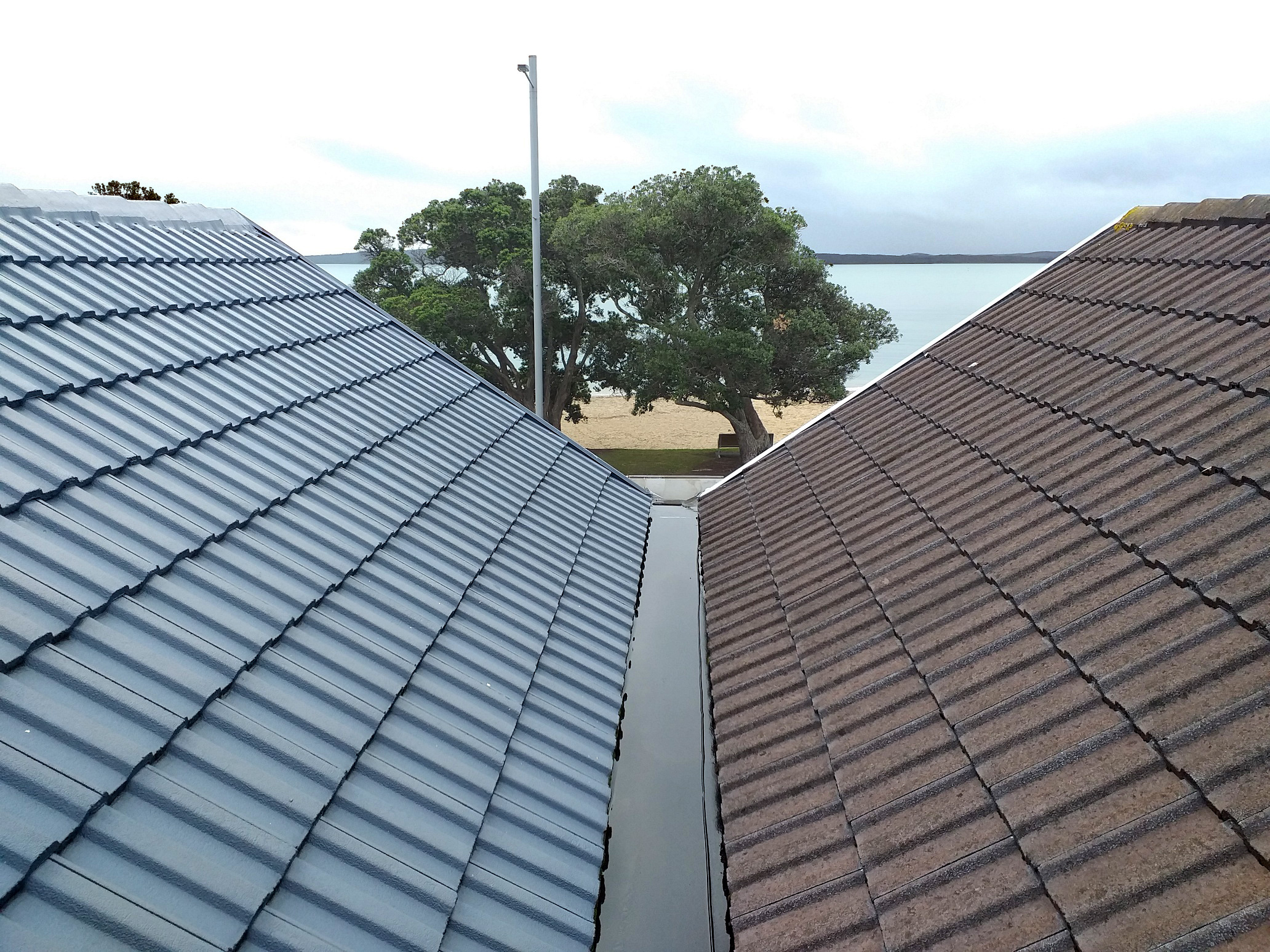 1970s concrete tile roof
Joined units where one side did not want the roof done.
The tiles are 1970s Rosscrete Scandias in average condition, the factory protective coating has worn away leaving the tiles to weather under the elements. Over time the weather will start eroding the concrete and lead to the tiles becoming more porous and potentially pin hole leaks. The mortar joints were cracked and some ridge caps were loose and at risk of blowing from the roof in storm conditions.
To remedy this and extend the life of the roof we applied a moss treatment to sterilise the tile surface, pressure cleaned the roof, replaced 25 cracked tiles, fully re-pointed the ridge caps with Selleys Pointworks, applied one coat of penetrating tile sealer, one coat of high build base coat and a semi-gloss top coat in New Denim blue.
15 year warranty.